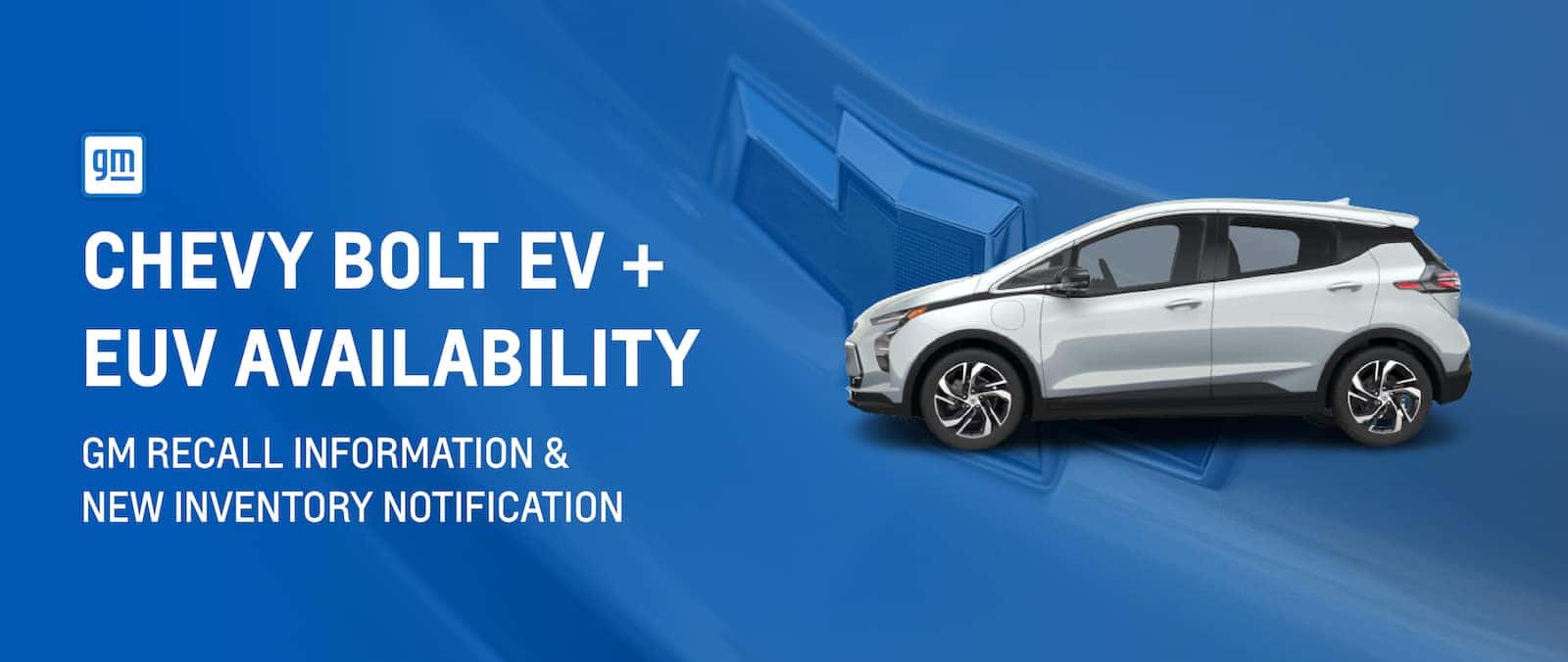 The 2022 Chevrolet Bolt EV & EUV are not currently available for sale here at Walker Chevrolet because both models are under a voluntary recall by General Motors to address rare defects in the battery cell.
As GM ensures the safety of performance of these innovative all-electric models, we're looking forward to the day when we're able to restock and sell the Bolt EV and Bolt EUV to those looking to get plugged in and drive electric.
If you'd like to stay updated on the Bolt EV and EUV's availability, just provide your information below and we'll give you a heads up as soon as the new models are on their way back to our showroom.
Do you currently drive a Bolt EV or EUV? Click here to get more recall information.
GET NOTIFIED WHEN BOLTS ARE BACK
THE MOST EFFICIENT CHEVROLET VEHICLES AVAILABLE
If fuel efficiency is your main reason for considering the Bolt EV or EUV, Walker Chevrolet offers a full lineup of efficient cars, trucks, and SUV's for your consideration. Take a look and don't hesitate to reach out to our team with any questions! We're here to help.