Special Snap Program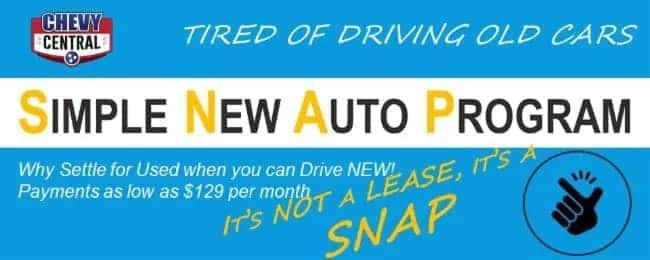 Welcome to Walker Chevrolet's Special New Auto Program
Tired of Driving Old Cars? Why drive PRE-OWNED when you can BUY NEW! Walker makes buying a new car a SNAP.
Payments as low as $129 per month.
It's Not a lease, it's a SNAP. Not everyone has a perfect credit record, and we understand that. If you
THINK your credit score isn't what many lenders require, think AGAIN! Complete the confidential pre-qualification form online, and we'll show you the power of SNAP! It only takes a short time. You'll be glad you did!