Sell Your Car on Consignment at Walker Chevrolet
Looking to sell your car but don't know where to start? Connect with us at Walker Chevrolet so we can help you out! Our finance center invites drivers throughout all surrounding areas to sell their cars through our Consignment program. It's a quick and easy way to sell your car in multiple ways through us. Read more about the program below and how our selling process works.
What Does it Mean to Sell Your Car on Consignment at Walker Chevrolet?
Our Consignment program is a safe and convenient method of selling your car to potential buyers. Sometimes, the hassle of trying to sell your car by yourself via the internet or other outsources can be frustrating. We will use our resources to get your car more exposure for sale with the Walker Chevrolet Consignment program under a consignment of $995 to sell your car. Everything within our Consignment package is there to help you find buyers you might not run across easily. Due to our network, we're able to connect you to these buyers so you can get the stress of your car off your back.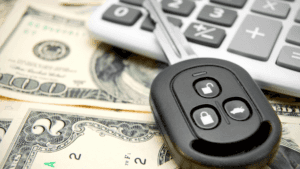 Benefits of Consignment
Get a fair offer based on market data in minutes.
We complete DMV paperwork, and we will even pay off your loan.
A free vehicle history report.
Marketing analysis through our pricing matrix and real-time market data.
Professional grade vehicle detailing.
126 point pre-sale inspection by a certified technician.
Up to 30 studio-quality photographs to help sell your vehicle online.
Leverage the Walker Chevrolet digital marketing platforms.
Our team will take care of all of the paperwork.
Potential buyers will have access to our network of lending partners.
Start Today!
Leave the dirty work to us. Contact us to start the Walker Chevrolet Consignment program, and we'll be sure to work diligently to sell your car.